Beard Patches Oil
Regular price
Rs.999.00 PKR
Regular price
Rs.999.00 PKR
Sale price
Rs.999.00 PKR
Unit price
per
Sale
Sold out
Product Intro
Do you wonder when you'll get a full beard from a patchy beard while looking in the mirror? Well! If yes, then you're at the right spot because our Beard PatchesOil is exquisitely formulated for those who have patchy beards. Its perfect blend of 10 natural oils strengthens the hair follicle, boosts microcirculation, and improves hair roots' blood flow which helps in covering patches.
Quick Tip
Let your beard grow for a month at least and continuously use beard patches oil to keep it moisturized and style with a beard brush to grow a thicker and fuller beard without patches. 
How to Use
After showering, shake 5-6 drops into your hand and work the oil into your skin and beard. 

For longer beards, use 8–10 drops. 

Use a Beard Comb or Brush to evenly distribute the oil. 

Repeat this process at least once a day to keep your beard well-nourished and groomed.
Ingredients
Castor Oil, Avocado Oil, Jojoba Oil, Almond Oil, Blackseed Oil, Olive Oil, Vitamin-E Oil, Rosemary Essential Oil, Tea Tree Essential Oil and Fragrance.
Quantity
Net Vol. 100ml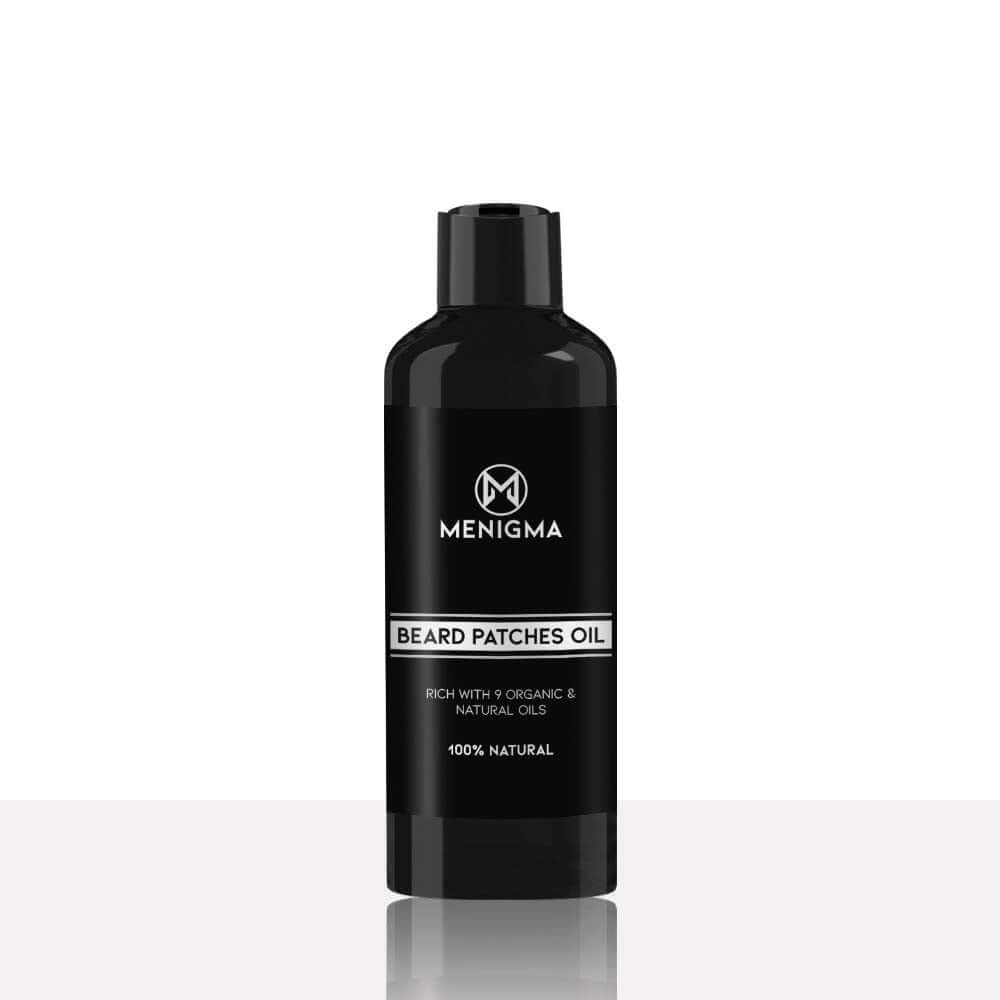 Beard Patches oil
Oil is fantastic...
It really works ❤️
Thanks for your feedback! your review means really a lot ❤
it has very weird old kind of smell, I don't like it. not sure if it works or not
Sir, it has a natural Tea Tree Essential Oil fragrance.
it's amazing🤩🤩
Received today
Wonderful as always.❣❣❣❣❣
Thanks for your feedback it means really a lot! Would love to serve you again ❤