Ultra-Hydrating Face Moisturizer for Men
Regular price
Rs.949.00 PKR
Regular price
Rs.949.00 PKR
Sale price
Rs.949.00 PKR
Unit price
per
Sale
Sold out
Product Intro
One of the most exposed surface to the Sun is our Men's Face Skin. Consistent exposure to outer environment makes face skin dry, rough and dull. To target roughness and dryness on your Face Skin, we have formulated a Natural Face Moisturiser, rich with Aloe Vera to make your skin refresh,energized and supple. 

Quick Tip
Reverse your skin aging by complimenting Face Moisturizer with Charcoal Face Wash. Charcoal Face Wash helps in removing dust and dirt from skin which makes it easy for Ultra-Hydrating Face Moisturizer to penetrate and absorb into your Skin to make it glowing and hydrating.
Benefits 
Formulated with Natural ingredients like Pure Aloe Vera.
Makes face skin Ultra-Hydrate, Moisturized, Energized and Refresh.
Protects Skin from Sun Damage.
Slows down skin aging and result in more supple skin. 
Aloe Vera penetrates into skin quickly without being greasy. 
How to Use
Cleanse your Face skin with a good Face Wash.
Take required amount of Ultra-Hydrating Moisturizer.
Apply and massage it all around your face in circular motion.
Apply atleast 2 times a day for best results. 
Ingredients
Glyceryl Sterate, Cetryl Alcohol, Cetyl Alcohol, Almond Oil, Shea Butter, Distilled Water, Liquid Germal Plus, Aloe Vera, Glycerin, Xantham Gum, Vitamin E, Sodium Benzoate and Fragrance .
Quantity
Net Wt. 50gm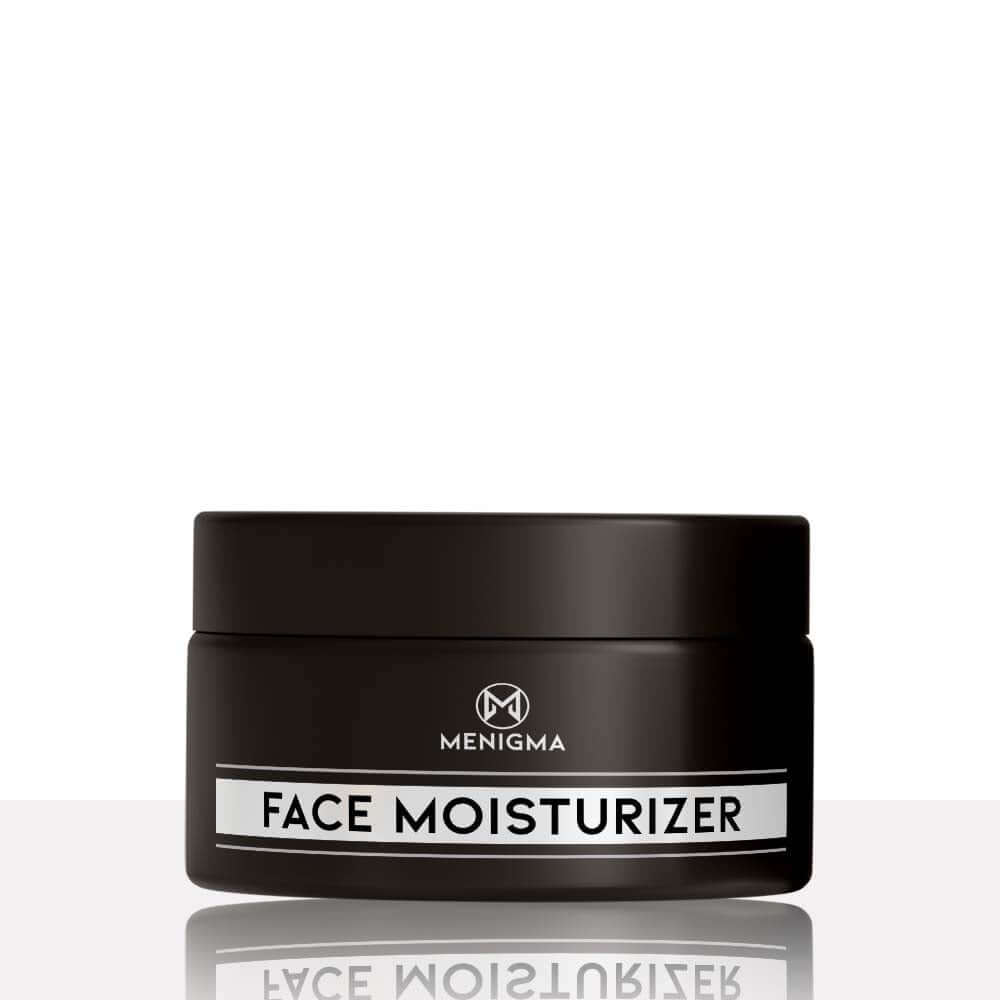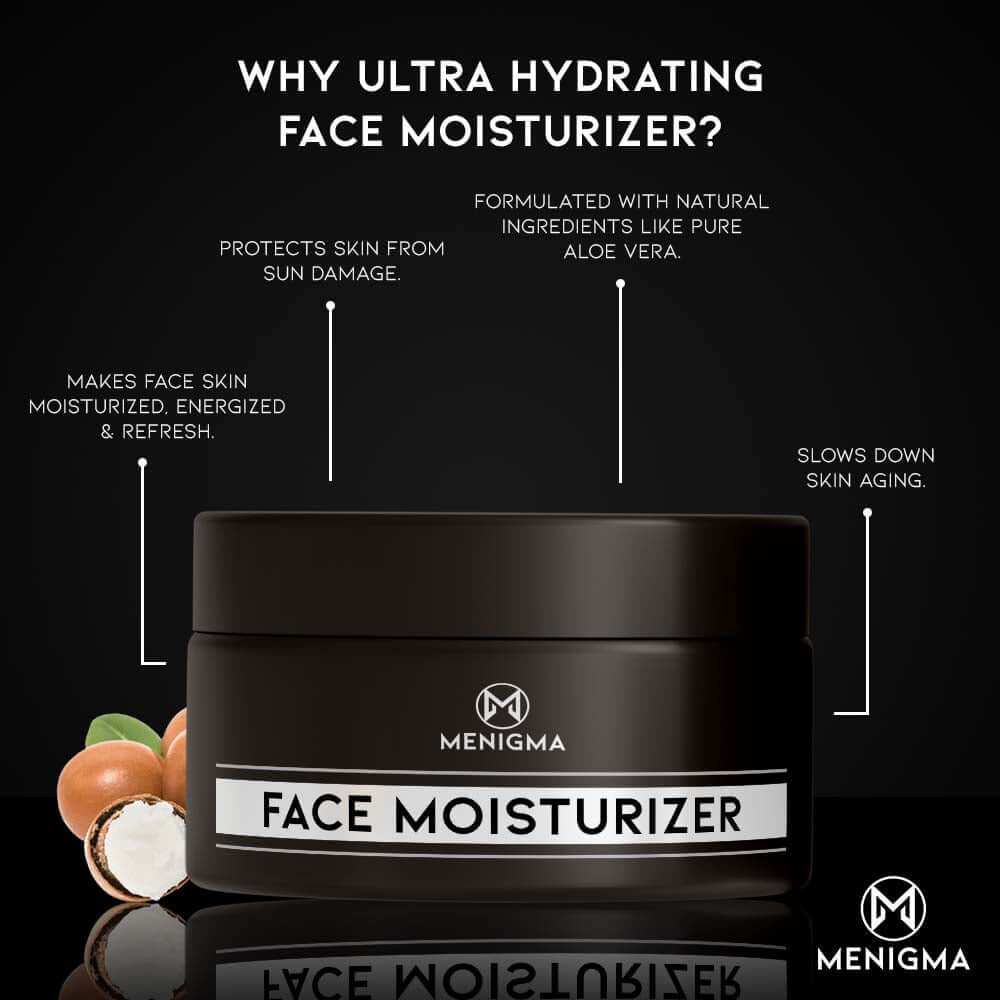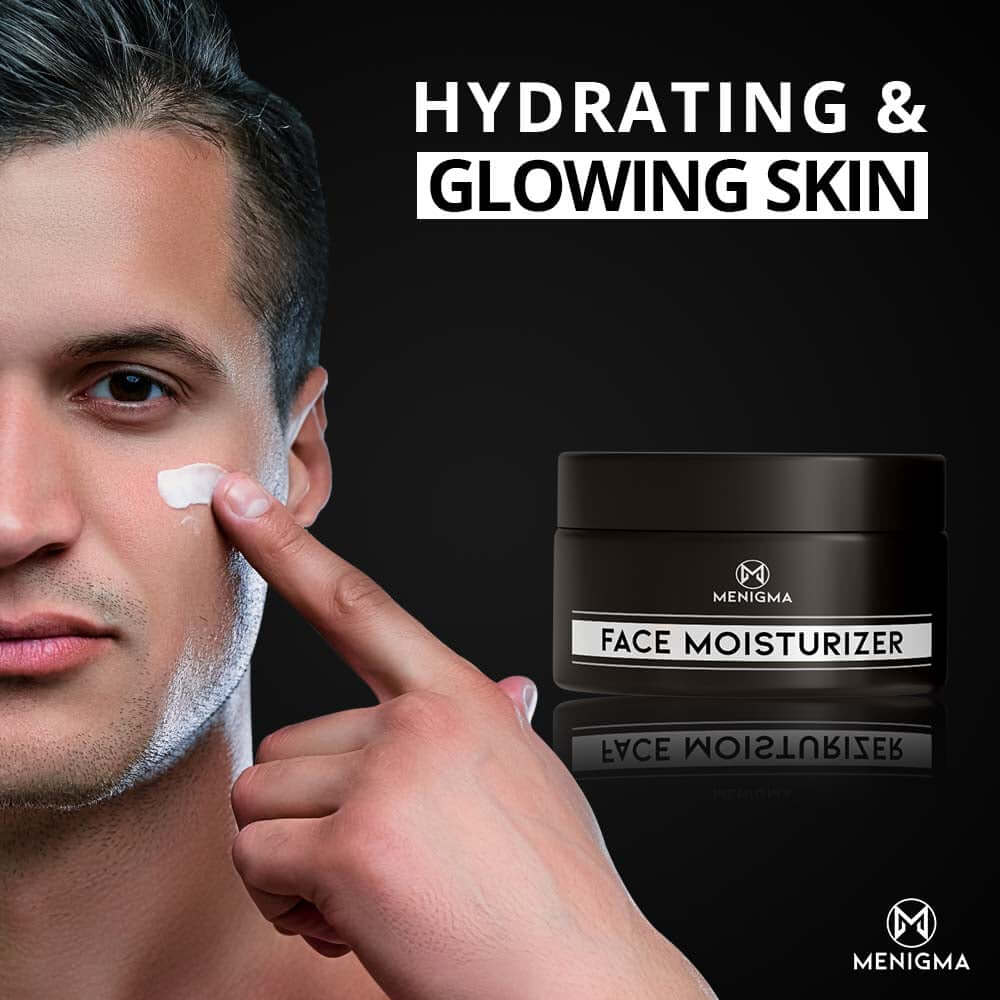 101% Satisfied
"OMG, I just have to rave about this face scrub, face wash, and moisturizer combo! It's seriously the bomb dot com! The results are incredible, like I noticed a difference in my skin after just one day! Plus, the smell is soooo good, like a spa day in a bottle. I totally recommend these products to everyone out there! Trust me, your skin will thank you!
Yeh oily skin ka liya hai?
Hey Adnan, This is Face Moisturizing cream. It is best for dry and dehydrate skin. When you feel dry so you can use moisturizer to get your skin fresh, Hydrated and Moisturize.
Need guidance
Hydrating face moisturizer and under eye syrem ye lgane k Baad face wash krna hai ya lga rehne Dena hai jese day cream lgaty Hain
Dear, You don't need to face wash after applying moisturizer. It is just a cream which will remove dryness or dull skin from your face.
And,
For under eye serum, Please use serum after wash the face and apply serum on eye at night for best result and leave it for over night.
And then wash in the morning.